Good Customer Service in Sales
Excellent Customer Service in the Meaning of Sales
Good customer service skills don't come from one department. The tone of great customer service should be prevalent throughout a company. Often, initial communication happens between sales representatives and prospects. What is customer service in regards to sales? Sales reps reap the benefits of customer service every day by maintaining polite communication and problem-solving for clients. In turn, prospects become clients, departmental customer service assists positive energy, great word-of-mouth ensues, and new leads are generated.
When managing a sales team, it's necessary to share a good customer service definition in a thorough and consistent manner for your team. Because sales reps are often the first people in your company to communicate with clients, having a descriptive customer service skills list to reference will help reinforce specific practices that apply to your company and its messaging.
Customer Service Skills
Providing excellent customer service for each prospect can be natural for some employees — they just get it — but not all employees. There's ambiguity between knowing what is helpful to a prospect and what makes a sales rep pushy. Here are a few things to think about when setting an excellent customer service example. We suggest taking these concepts and whittling them into an amazing customer service guide for onboarding and ongoing training.
Sales team definition – Define the aspects of communication you want to focus on for each sales position. Those reps in a sales support role, like a sales development representative, are going to need more learning that's revolved around email and phone communication — For example, customer service phone tips. The same goes for managing sales reps of an outsourced sales team. Providing excellent customer service from the sales side of things starts by designating certain traits to each role of the sales team organizational structure.
Initial and follow-up contact – Before jotting down the common industry practices with initial and follow-up contact, think about what worked for you in your career. That experience is relevant experience. Use those contexts to educate your reps. They can also be used in sales messaging as similar situation cases.
Presenting – Consider the communication differences when presenting in-person or over the phone. Technology is a big factor; screen sharing over a phone call and presenting with a projector are completely different, but both have benefits. How do you approach asking questions or organizing points for each type of format?
Customer service tips and sales manager tips – Incorporating quick tips and quotes into learning is a great way to retain information. The attribution of quotes to great customer service stories makes information memorable. Incorporate great customer service quotes into learning material. As time progresses you can update content on a whim to replace the customer service quotes with ones said from your own employees. Having an easily accessible document of go-to advice (tips) for reps to reference will eventually be referenced less and less and for good reason. Ease of organization and access to materials subtly encourages frequent reference. As materials are frequented, information is retained, and those go-to customer service tips become a habit.
Make sure each of your reps is conditioned with customer service duties. Retaining this information takes initial and ongoing training. A sales team without it is an underperforming sales team.
5 Customer Service Tips for Sales
Sometimes sales reps are so focused on getting a customer to sign on the dotted line that they lose sight of the customer's journey. However, the best sales reps embody key skills that are important for both sales and customer service. Because the customer's experience starts with the sales team, it's important to remember different types of customer service.
Know…everything
From products to the prospect, there are plenty of areas of expertise for a sales rep. First, it's important to know as much as possible about the potential customers so the rep can deliver a custom demo or experience that addresses the customer's wants and needs. Additionally, if a sales rep wants to earn respect and be seen as an expert, they should know everything about the products or services they're selling. Potential customers will appreciate their level of knowledge which can be a difference maker between closed lost and closed won. 
Follow up
In sales, there's a fine line between persistence and pestering. Continuing to call and email a prospect without knowing why they aren't responding is ineffective. If you promised to follow up with a prospect but have yet to hear a response consider taking a different approach. When it comes to following up and the relationship between sales and customer service, it's important to keep the customer's preferences and communication style in mind.
Shorten your response time
According to customer service statistics 2019, 90% of customers rate an "immediate" response as important or very important when they reach out to a company.  This is a link between customer service and sales. Just as they customer service team should quickly respond to a customer, sales reps need to be quick to respond to customer inquiries for greater satisfaction and higher close rates.
Be honest
Everyone appreciates honesty and a great way to turn a prospect into a buyer is through direct and honest conversations. For example, a sales rep could advise their potential customer not to purchase a service add-on, but then suggest something cheaper that would be better suited for their needs. This proves credibility and fosters and relationship of trust at the same time. 
Say thank you
Service should always be about the customer. It's helpful to follow customer service phone tips and ensure that every phone call ends with a "thank you," no matter the circumstance. This will leave a lasting impression and remind the buyer or customer that they're valued.
Customer Service Training for Sales Reps
A prominent issue with any kind of training is how to motivate sales. Team dynamic is definitely important in the sales team structure. Think about having a competition incorporated into the training.
With that said, it's a heavy burden for a manager to come up with all this training material, especially when there's already so many sales representatives to manage. But, it needs to happen. With Lessonly, we make it easy to create, organize, deliver, and track training. Simplifying these actions from the administrative side enable managers to create great content initially and pay more attention to the learning process and the employees involved. Simply put, Lessonly makes you worry less about managing the system and more about managing the people that will grow the company.
On the opposing end, learners are able to take lessons on mobile devices before a due date. We know that a learning environment that works for one employee may not be the same for others. By using Lessonly, each individual can learn in their best environment. Corporate training can be very restrictive; imagine not being able to finish a module until a computer tells you you're done? It's discouraging and hinders the learning experience from the start. Lessonly is learner-focused, meaning we consider the platform's use from the learner's perspective before we develop the administrative side of things.
In Lessonly, administrators can designate roles and assign learning lessons by scheduling or triggers. With role designation, admins can make managers in charge of a certain set of learners. Often, HR departments handle all departmental training, but that's not the case with Lessonly. We find that many admins utilize the opportunity to let departmental managers, whether it be sales or customer service, take charge of learning for their department. This breaks up broad learning, making the content more focused.
Scheduled assigning works just like it sounds. If you've created great material, but don't need to deliver it to learners for another month, you can schedule it for that. If you need to repeat a lesson for ongoing training purposes, you can do that too. Triggering lessons allow managers to assign lessons in a certain order; when a learner is done with one lesson, they receive another lesson you queued up. Learners can even set reminders to review material themselves.
No sales team member will learn information thoroughly the first time, but how to provide good customer service in sales is pertinent information to retain throughout a reps career. Lessonly allows you to set a learning foundation and path for effective learning. Learn more and get a demo today.
Author: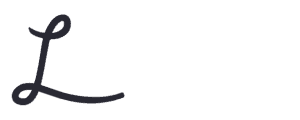 Contact Us to Learn More
2021 Is Your Year 
Partner With Ebizmore