THE POWER OF CUSTOMER MARKETING (WITH 3 PROVEN GROWTH STRATEGIES)
Post summary:
Most companies spend the majority of their marketing budgets on acquiring new customers. But, if your new customers don't stick around, you'll soon be out of business.
One growth strategy that works well for companies like Amazon and Apple is customer marketing. They use it to create brand advocates and build long-term relationships with their customers.
Here, we explain what customer marketing is and how it differs from traditional marketing. We've also included 3 strategies to help you get started on your journey towards sustainable business growth.
You have product/market fit and you've launched your first product.
Now you need customers. This is step one in growing your business.
You hire sales reps, invest in new marketing channels and focus on providing good customer service.
It's all going great…
…But then you hit a slump. New customers sign up, but they're not sticking around.
The cost per acquisition is increasing, and churn rates skyrocket. What you're left with is a leaky bucket syndrome – and that's an expensive problem, which is why the second growth phase in any business is to keep existing customers.
The only downside?
This isn't a quick fix, as it requires a shift in your entire mindset.
Rather than a transaction-based approach to B2B sales (which you're used to), you need to switch to a relationship-based model. Meaning that instead of focusing on new customers, you're building your organization around long-term customers and repeat business.
SaaS companies have been quick to adopt the relationship-based approach through the recurring revenue model, where customers can choose to pay between an annual fee (ARR) or a monthly fee (MRR) for goods and services.
This is known today as the subscription economy and plays an important role in helping businesses grow more sustainably. In fact, focusing on existing customers has a huge impact on your bottom line, for example: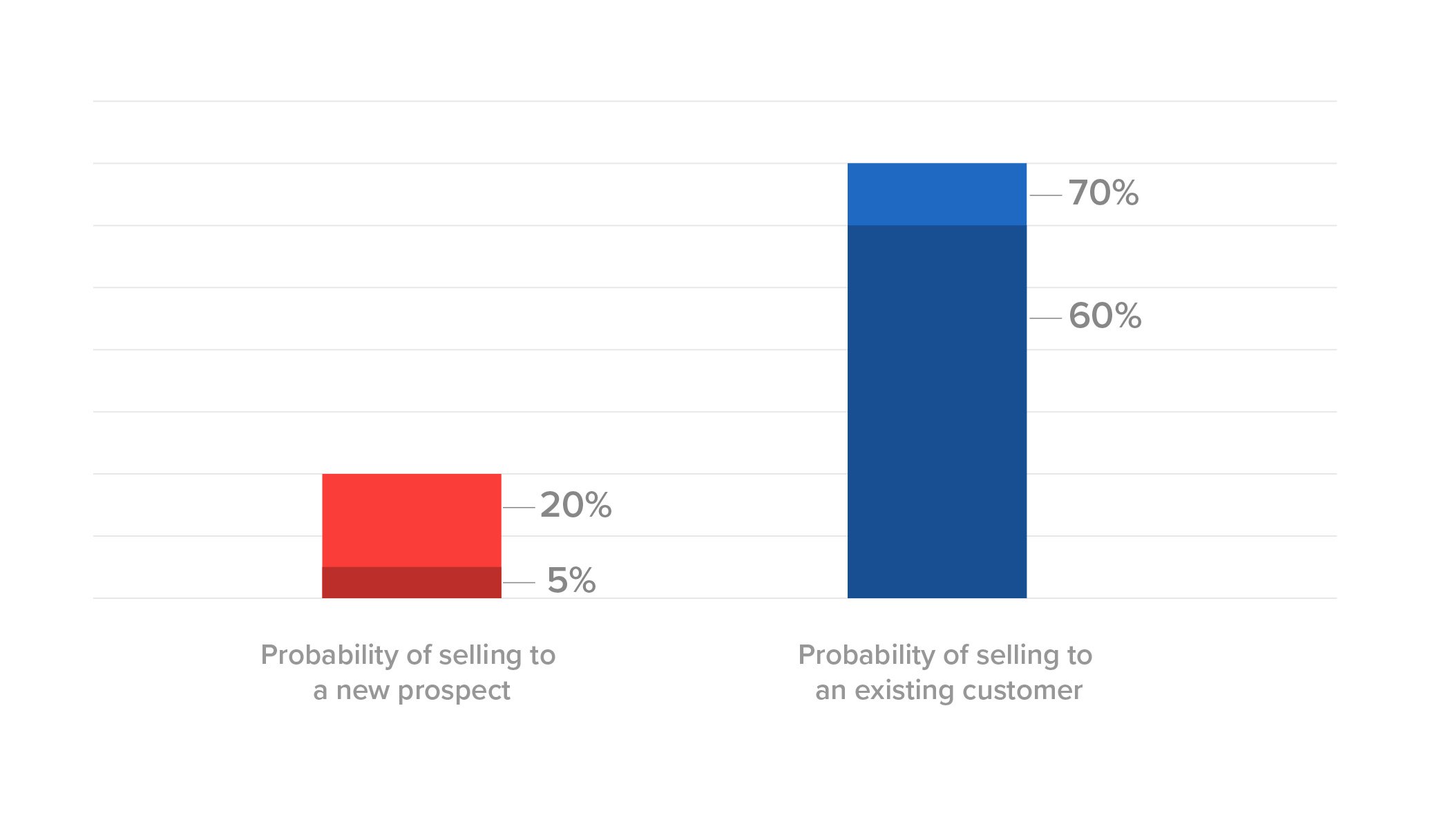 So, what's the secret to maintaining subscription revenues, building long-term relationships and retaining existing customers?
It's customer marketing.
Customer marketing is designed to help you communicate and engage with your customer base. With customer marketing, your customers get the most value out of your products and, in turn, remain in business with you for the long-term.
Customer marketing was pioneered more than a decade ago after the first wave of SaaS companies experienced high levels of churn. By changing their approach to grow and develop customers over time, rather than letting them churn, these companies were able to improve retention rates – leading to a rapid increase in revenue and profits.
But customer marketing isn't a one-off isolated activity. It encompasses the entire post-purchase process of the customer journey, with a focus on building quality relationships with customers through adoption, retention, expansion and advocacy.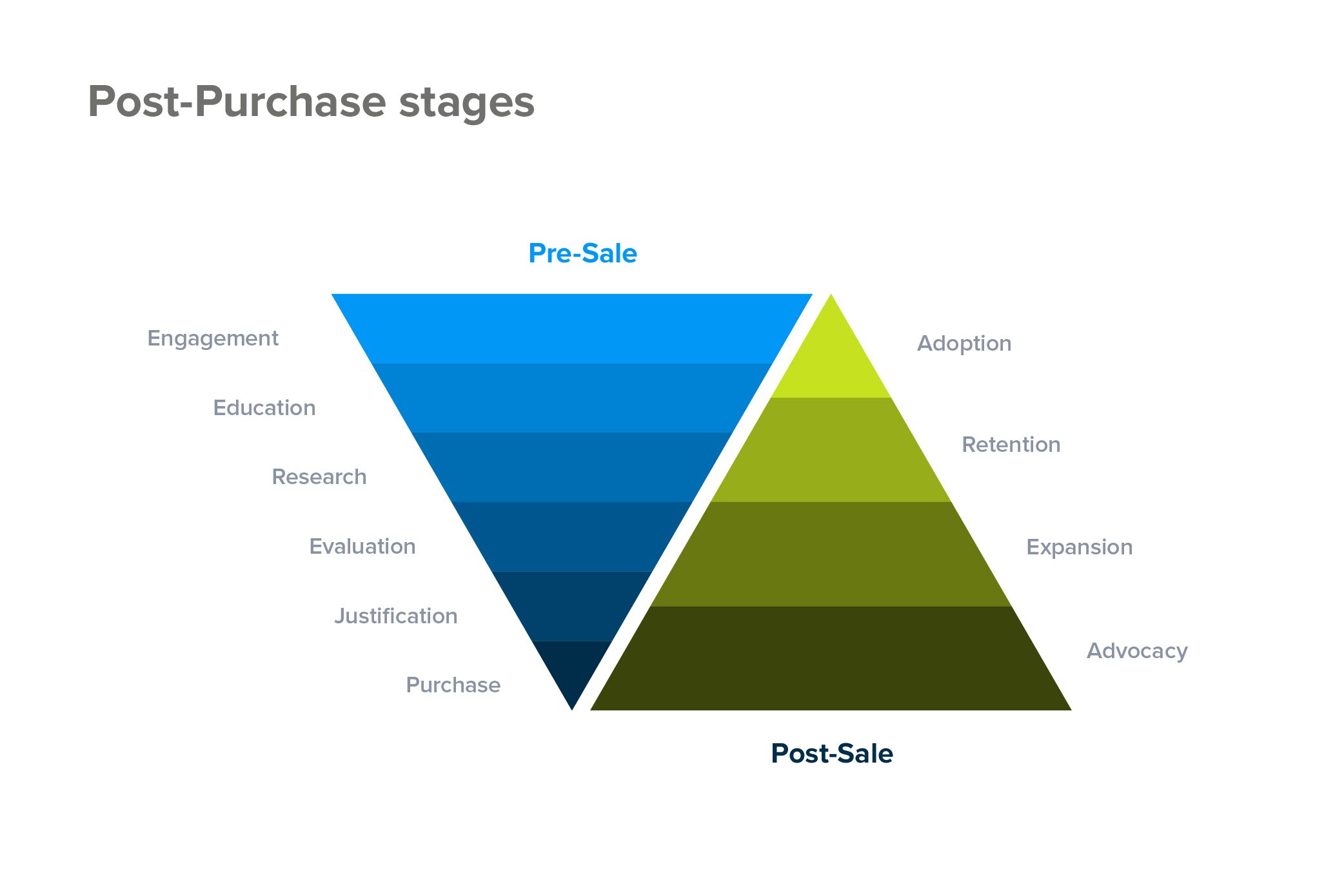 Above all, creating a positive customer experience will help build brand advocates, which you can use to attract new business through the word-of-mouth marketing – and that's great news for your business.
Why? Because it's not only the most trusted form of marketing, but is also the most effective form of marketing for lead generation.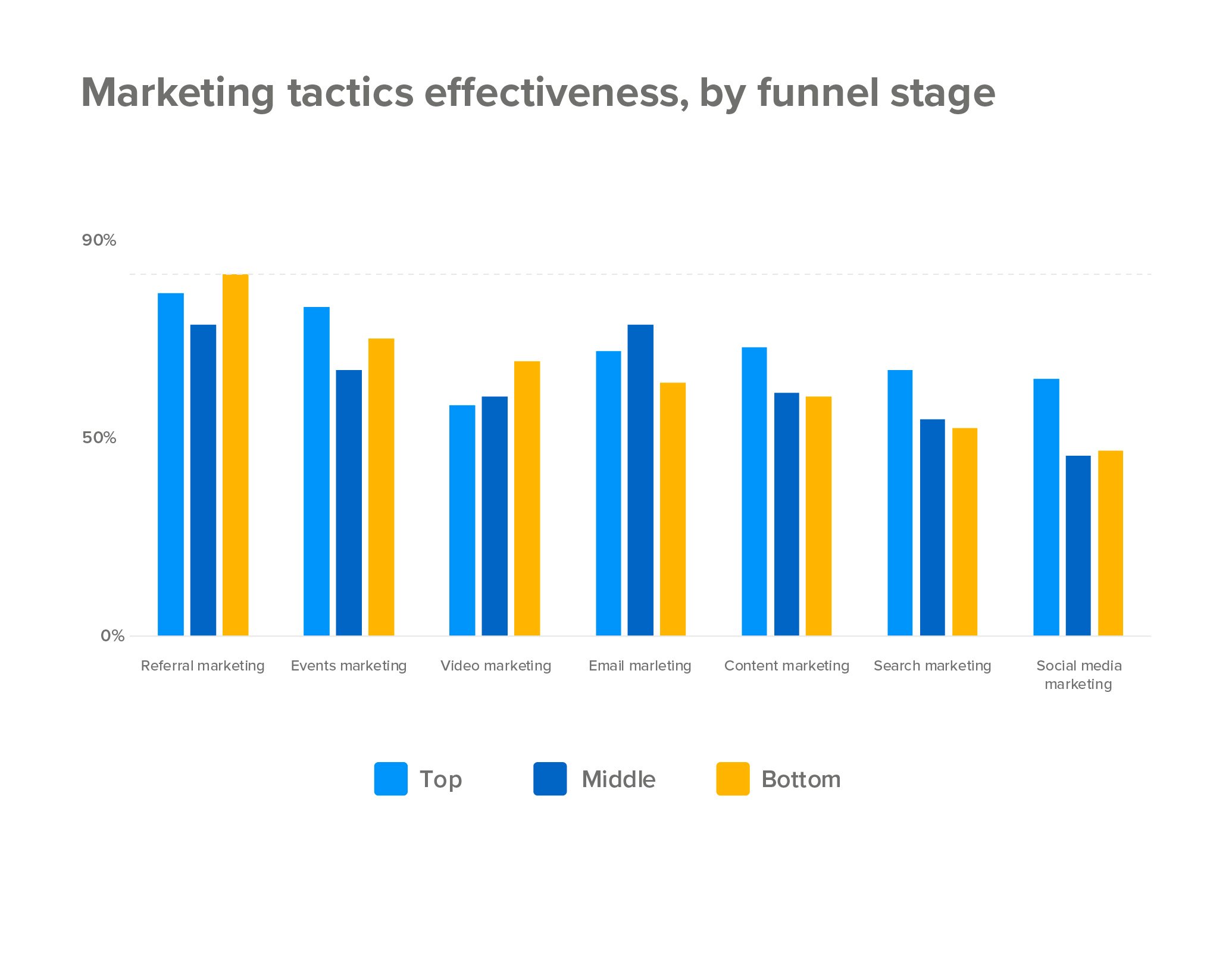 In a nutshell: Focusing on customer marketing allows you to interact with your customers over time to help retain them and grow their lifetime value. This way they'll be lifelong fans (and users) of your product.
How is customer marketing different to "traditional marketing"?
The whole idea of marketing is to identify a group of people, then promote your product or service to that group, through relevant communication channels.
For the most part, traditional marketing is all about attracting new customers for the first time. Customer marketing, on the other hand, is all about keeping and growing the customer in the long-term, so that they can realize their full financial potential for your business.
Think about it: Would you rather have 100 new customers who purchase once in their lifetime, or 20 high-quality customers who continue to support your business for years to come? … I think I know which one would prefer.
If we revisit the customer journey, traditional marketing is about getting noticed and shortlisted in the buying process of a potential customer. Customer marketing slightly differs in the fact that it is about enhancing their overall customer experience and building loyalty.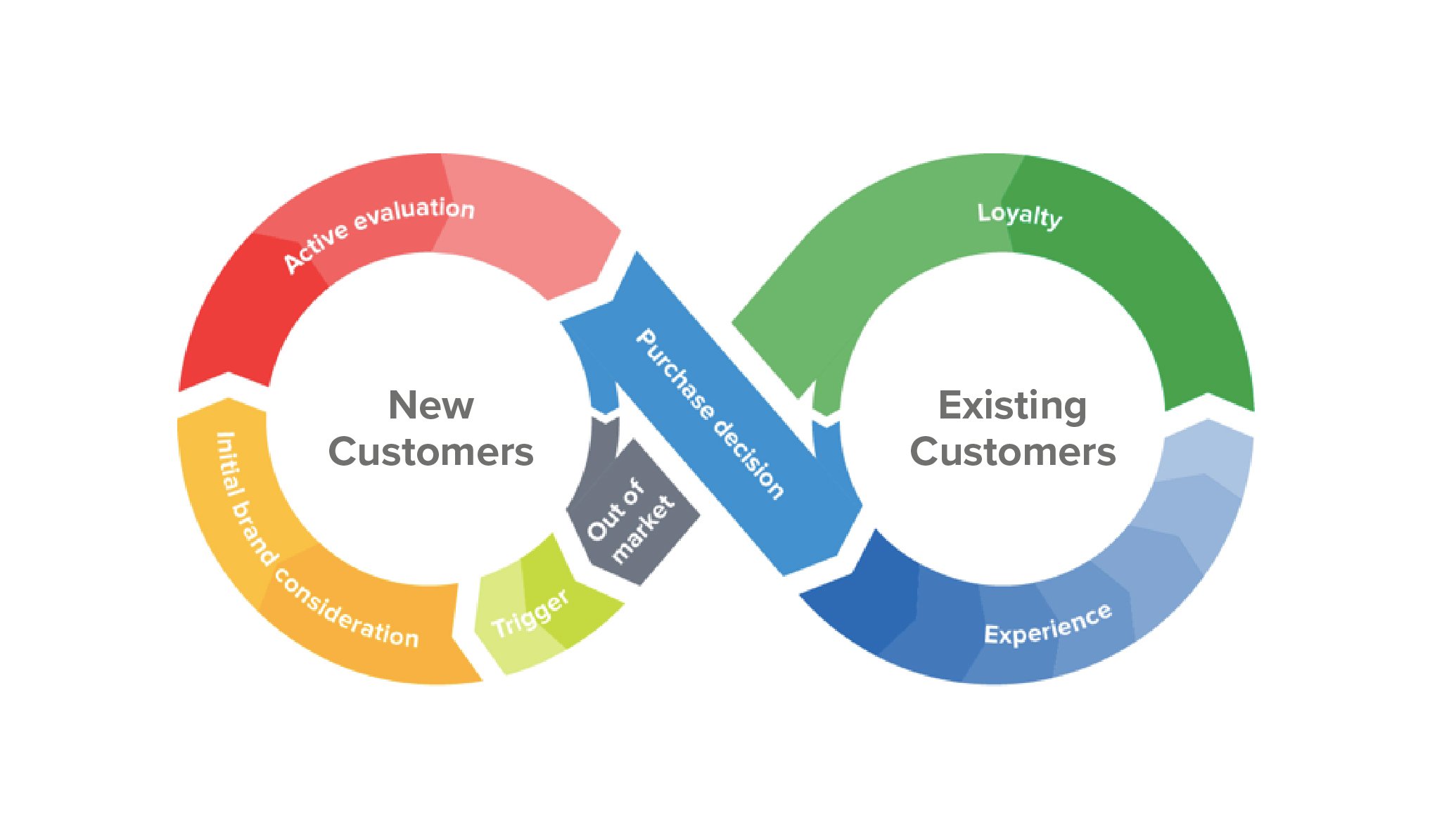 Before you start, it's important to note that you cannot choose customer marketing over customer acquisition. You have to do both in conjunction with one another.
If you don't acquire any new customers, you will never have any customers to retain.
But you can't rely on customer acquisition alone. It's expensive, time consuming and not good for long-term business growth because of the constant attention it needs. But once you have acquired a customer, you need to think about how you're going to retain that customer, build a long-term relationship and scale your business.
So, how can you market to them?
3 customer marketing strategies
Depending on the types of customers you have, your customer marketing strategies will fall into one of the following: High touch, tech touch and low touch.
Let's explore each of them.
1. High touch marketing
If your customers are high value, VIP, or what you consider "enterprise" level, the best customer marketing strategy to execute on is known as "high touch".
High touch customer marketing requires regular contact and in-person communication designed to make your customers feel cared for and valued, so they continue to buy from you in the long-term.
(That's why 79% of consumers need brands to prove they understand their situation before even considering to hit "purchase".)
This form of communication isn't about self-service or live chat support. What you're offering here is real human contact that can evolve into a long-term business relationship. You pick up the phone and check-in, you meet up in person regularly, you make time to follow-up and you prioritize their needs over yours.
Examples of high touch customer marketing strategies that you can start using today include:
Offer 24/7 customer support
Provide dedicated account management
Schedule in-person training or onboarding
Regularly attend executive business reviews
Conduct bespoke product implementation or installation
Host customer conferences and events to build your relationships
Hosting events with customers and users is the number one customer marketing activity, according to research by Influitive as 61% of B2B marketer's use customer events as part of their customer marketing strategy.
At SuperOffice, we try to meet up in person with our customers as often as possible. It's why, in any given month, we're hosting sold-out events in all of the seven countries we operate in on topics such as social selling, cloud-based CRM, email marketing and GDPR.
Recently, we hosted our Customer Service Forum event in Stockholm and Gothenburg for the second time. Held annually, the event has attracted more than 430 customers, completely selling out the venue, and has earned a customer satisfaction score of 98% (not to mention the awareness created by all the attendees)!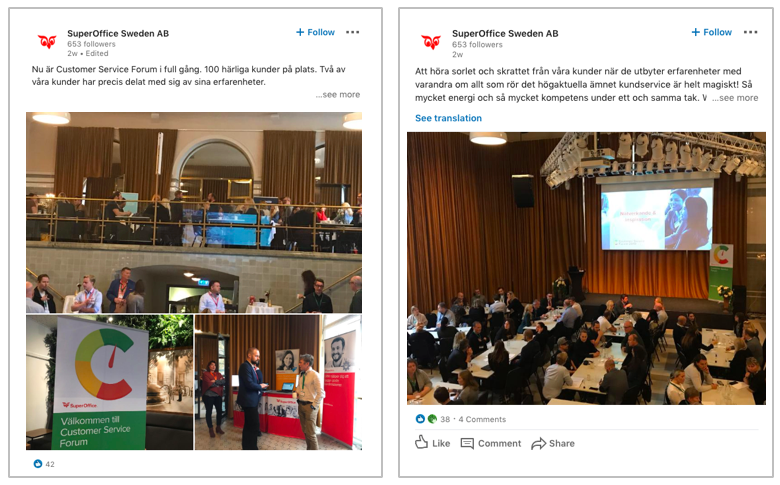 However, this customer marketing strategy comes with a word of warning:
High touch customer marketing, such as hosting live, in-person events,  is resource-heavy and can be expensive. If you're going to use this customer marketing strategy, then we recommend allocating a healthy portion of your marketing budget to it, at least while you're getting started.
Of course, with the world on lockdown and in crisis-mode, live events are not an option for the foreseeable future.
But you can host virtual events!
Our marketing team in Germany has just finished hosting a series of virtual events covering topics on all things CRM related – contact lists, sales productivity tips and reporting. In total, more than 380 customers attended these virtual events.
Alternatively, you could choose to use this as a strategy for your top tier clients only, which is likely to lead to a higher ROI.
For customers that don't require constant contact, you can choose another strategy.
2. Tech touch marketing
If your customers spend less than a few hundred dollars per month, the above high touch marketing strategy is the fastest way to lose money.
Why? Because instead of spending budget and time on connecting with your customers one-on-one, you can find a solution that allows you to reach a high volume of customers both cheaply and quickly, without the need for "hand holding".
This is where tech touch marketing comes in.
By automating tech touch strategies, you can quickly create scalable customer marketing campaigns that can be optimized over time to fine-tune the results it delivers and improve performance.
… Especially when you can tie marketing campaign data back to product usage to witness the full extent of the impact on your marketing strategy.
After all, there's a reason why 70% of marketing executives
 say data plays an important role in their decision making.
Do you want to get started with this tech touch marketing strategy? You could:
Run online ads to encourage existing customers to unlock new features or upgrade existing accounts;
Use in-app messaging and notifications to alert users to product improvements;
Create a suite of online training materials to help customers get as much value as possible from your product;
Use triggered emails to notify customers of usage milestones, send product news, or reactivation campaigns;
Share product updates, how-to guides and useful content on social media to a private group of customers.
We pride ourselves on producing high quality content and this all starts by asking our customers what they want.
Recently, we surveyed 2,500 customers to ask them what kind of content they want to consume and how. What we found was that more than 75% our customers are looking for product updates, tips and tricks and, thought leadership style content. Preferably, they want to consume this content in the format of short articles.
That's why SuperOffice customers have access to a dedicated Customer Community – a platform created by our centralized content team where we publish onboarding material, product updates and, tips and tricks (as per the survey) – to help our customers get the most out of their CRM subscription.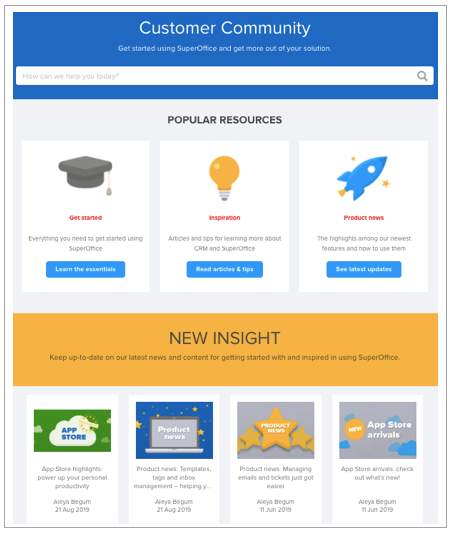 Asking customers what they want and how is a great example of the voice of customer feedback.
We listened, we delivered and it's paying off. Our customer content earns nearly 20,000 visits per month, meaning that our customers know exactly where to go to be  kept up-to-date on what's new in SuperOffice CRM.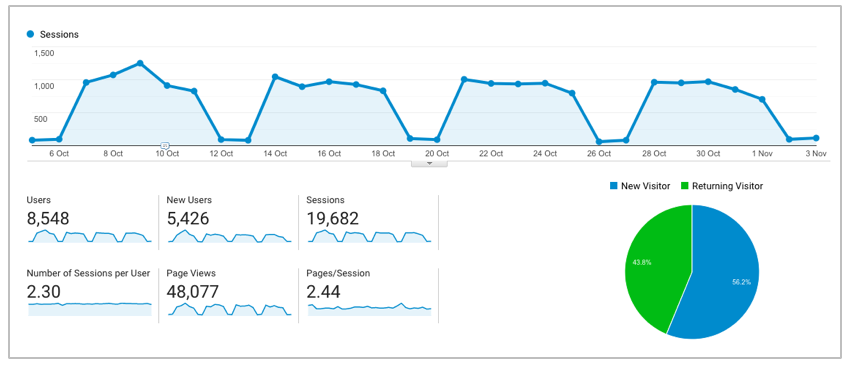 But, what happens if your clients don't fit into either bucket?
In this case, you can combine high touch marketing and tech touch marketing strategies.
3. Low touch marketing
Low touch customer marketing is best suited for customers that aren't quite experienced, but have the potential to grow and become high value clients and, therefore, require more nurturing than just online training or digital content.
Low touch customer marketing is a carefully selected blend of strategies from both the high touch and tech touch methodologies outlined above. For example:
Educational content such as webinars, tutorials, blog posts (like this one), and an email series to help your customers learn more about your product.
Live chat customer support to enable your customers to contact you quickly if they have any problems or questions about your product.
FAQ pages to cater for customers who prefer to solve problems on their own and not to contact a member of your team for help.
Account management activities, such as regular check-in emails or calls to keep communication channels open (schedule these at varying intervals depending on the importance of your client).
Email and in-product cross-selling and promotion based on user behaviour to target specific customers with relevant offers.
One approach to low touch marketing is to create a self-service portal.
That's what we did. Our customer success team has developed SuperOffice Support – a 24/7 support portal where we combine live chat support with a vast repository of FAQs in our Knowledge Base and, where appropriate, provide access to calls and emails from account managers and the customer success team.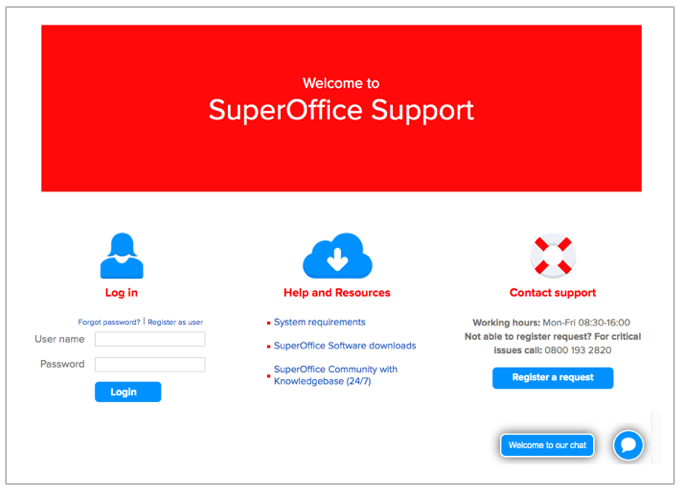 This means our customers always have a way to get help from us – whether in a human form or digital.
The good news is that this approach has been proven to be very successful!
Our average customer support rating scores 4.5 stars out of 5 on review platforms such as Capterra, Get App and Software Advice – outperforming CRM vendors like Salesforce and Microsoft.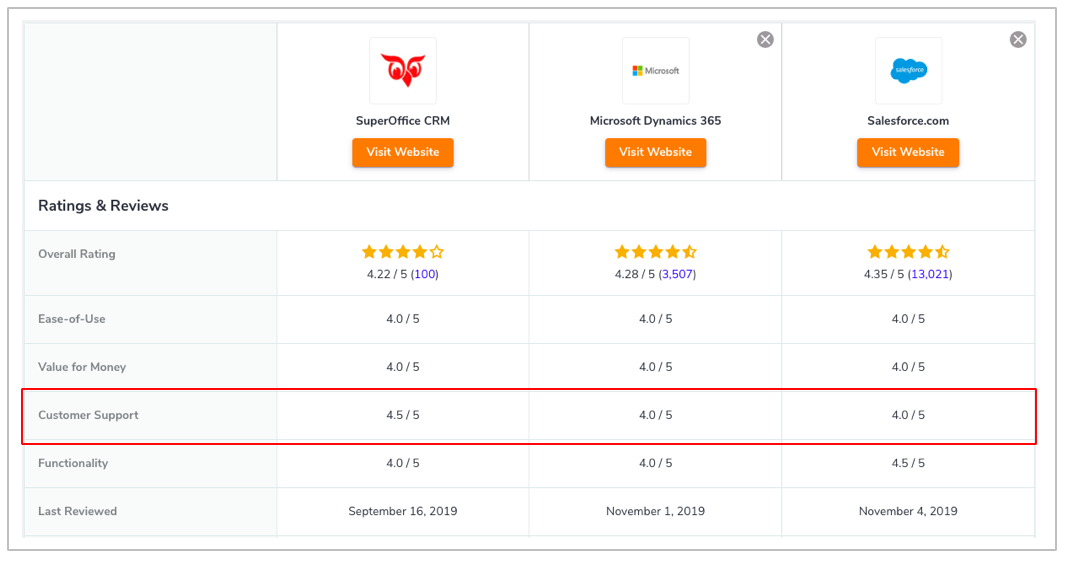 Yes, we live in a digital world. But, it's important that we do not to lose the human touch.
After all, people buy from people.
Conclusion
Whether you're focusing on high touch, tech touch, or low touch customer marketing, the main takeaway is: You need to shape your strategies, messaging and format in order to suit your customers.
There is no "one size fits all" way of doing customer marketing, so you'll need to experiment and adapt your methods over time in order to make sure they work for you and your customers.
However, the underlying concept for a successful customer marketing strategy is that you cannot achieve long-term sustainable growth through customer acquisition only.
Two of the world's most successful companies, Amazon and Apple, understand this and are focused on keeping existing customers through customer marketing programs. With a market cap of $1 trillion (each!), they must be doing something right!
Remember, customer marketing isn't a one-off strategy. Start off simple – whether it's the high touch approach for 'enterprise' clients, tech touch for 'low tier' customers, or a blended mix for your mid-tier customers.
Not only is customer marketing a cheaper and more effective way to do business, but it's a proven enabler for rapid, sustainable growth.
Do you plan on investing more of your budget into customer marketing this year?
Which of 3 customer marketing strategies will you try first?
Let me know below.
P.S. Dd you enjoy reading this article? Tweet it here.
Author:
About Steven MacDonald
1-4 Family Investment Loans
4.95%
Purchase / Refinance
Fix – n – Flips!!!!!!
We have CASH ready to go:
Loan Amts 100k – 2m
Rates start at 4.95%
5, 10, or even 30-year fixed
75% LTV – up to 90% LTC
NOO 1-4 family, Condos, Townhomes, Investment
Fix-n-flip or Hold!
INCLUDE the rehabilitation costs in the loan to save you time and money
We can lend up to
90% LTC
100% Funding
Transactional Funding
Buy and Sell Houses With No Money 
Earn Big While We Fund It
No Risk – Just $$$$$$$
Contact Us To Learn More
100% Funding for Wholesalers
Easy Double Closing Flipping
No Credit
No Financials
Proof of Funds Letter
Subprime SBA Loans
550+ credit scores and flexible underwriting
Loans from $30,000 to $23,000,000
No hard collateral required under $500,000
6.75% to 8.75% rates and 10 to 25 year amortizations
1 year min. time in business and most industries considered
Working capital, real estate or business purchase, equipment or inventory purchase, renovations and more… 
Monthly Loan Payments
No Prepay Penalty
Consolidation
Construction Finance
Business Terms Loans (up to 4 years, 7.99%, up to $600,000)
Working Capital Loans (rough credit, liens, judgements OK)
Business Line of Credit (up to 18 months, $200,000, no minimum FICO)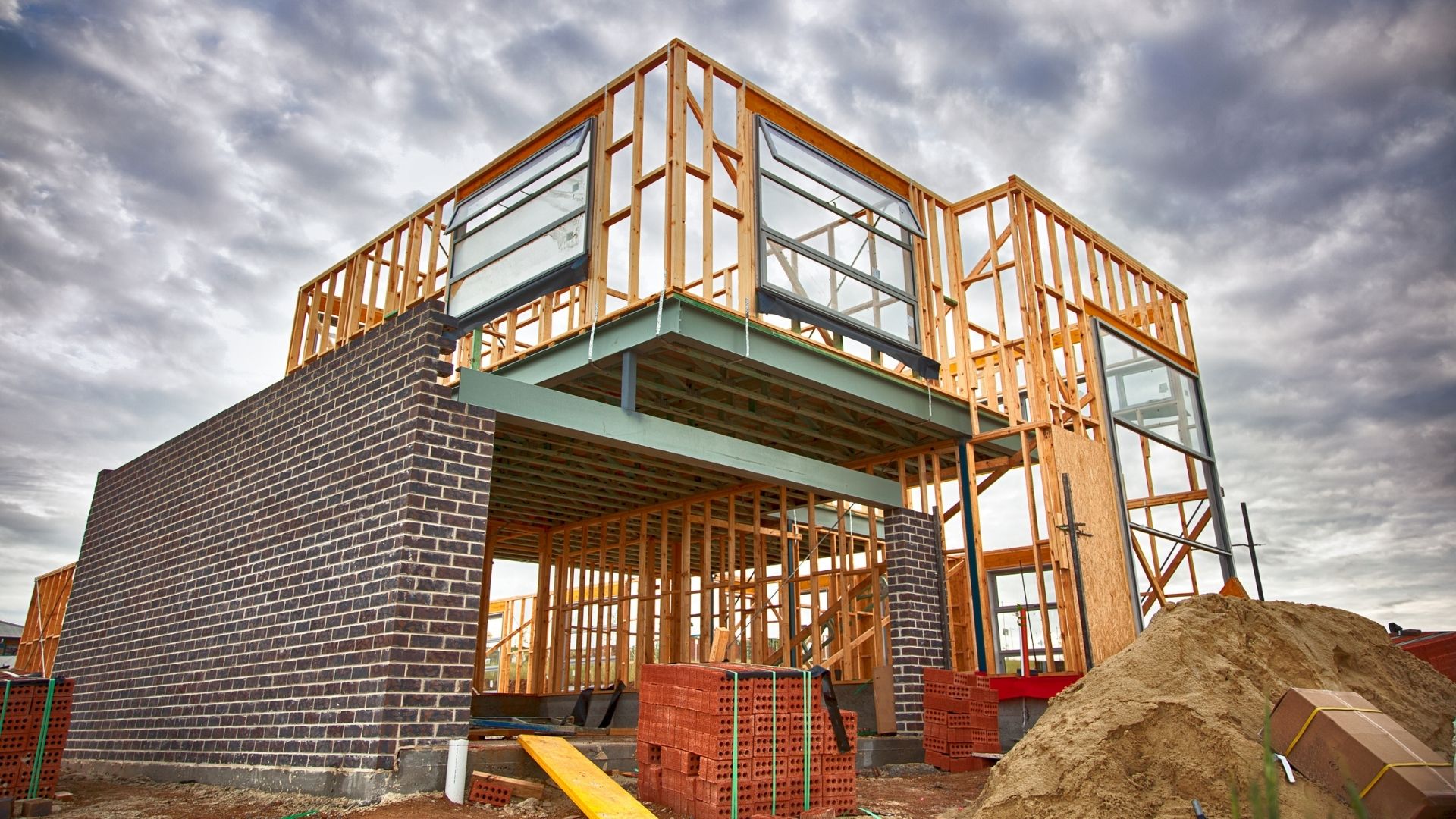 Commercial Finance
Land and Construction
We Have Billions Ready to Lend.. Across All Programs
Stick Or Modular! Vacant or Existing Structure!
We will fund up to 90% to buy the land or existing structure..+++++the build costs. No Caps!
We Do SBA Right!
SBA Working Capital Loan
up to $5 million
start-up, acquisition or expansion
working capital, purchase real estate, equipment, inventory, etc.
SBA Express Loan
$25,000 and $350,000 in quick cash
Revolving Line of Credit
or
Term Loan
SBA 504
Owner-Occupied Commercial Real Estate Financing
Up To 90% Of Cost
Competitive fixed rates
Amortizations from 30 years
Non-recourse
30-day closings
Get The Money You Need When You Need It
Fast Approvals * Fast Funding
The Most Fluid Accounting and Advisory Service Available For Small Business.
Only 30% of Small Businesses Utilize an Accounting Service.
But Did You Know That Ebizmore Accounting and Advisory Services Will Save You Money, Increase Profits, and Ensure Your Success.
Bank & CC reconciliation,
Accounts Payable
Accounts Receivable
Financial Reports
Payroll
QuickBooks catchup/cleanup
Invoicing
Compliance reporting
QuickBooks Online
Much, much, more.
+++Business Credit Builder
We Do What It Takes and the Proof Is In the Numbers!
Commercial Financing for All Your Real Estate Needs
Hard Money * Fix and Flip * Transactional Funding
Programs
Conventional Financing * Stated Income * Mezzanine Loans *International Loans * Corporate Loans * 1031 Exchange * Full Documentation * Cash Out Refinance * Lines Of Credit * Hard Money * Fixed Rates * Construction Loans * Acquisition & Development * Equity Financing * Remodel-Renovation *Joint Ventures * Green Energy Loans * Foreign Nationals * Cross Collateral * Distressed Borrowers * Bridge Loans
Property Types
Apartment * Multifamily * Self Storage Facilities * Office Buildings * Land & Development * Warehouse * Retail Centers * Mobile Home Parks * Resorts * Restaurants * Mixed Use * Convenience Stores * Gas Stations * Car Wash * Hospitality Hotel/Motel * New Residential Development * Golf Courses/Marinas * Auto Body Repair * Industrial * Special Purpose Properties * Medical
Revolving lines of credit for professional builders and real estate investors and rehabbers.

Rates as low as 6.99% fixed
 5 year term
MAXIMUM LOAN-TO -COST- 98%
FEATURES
"Skip" monthly payments
Same day draws possible
Projects up to $4+ million